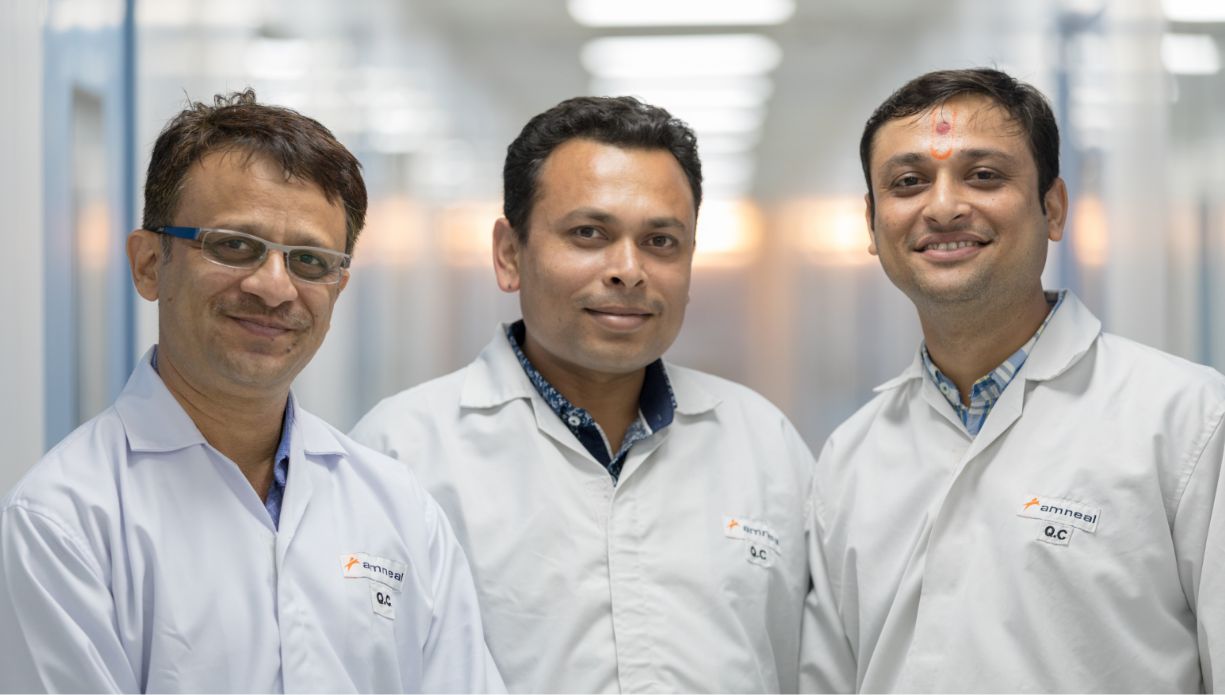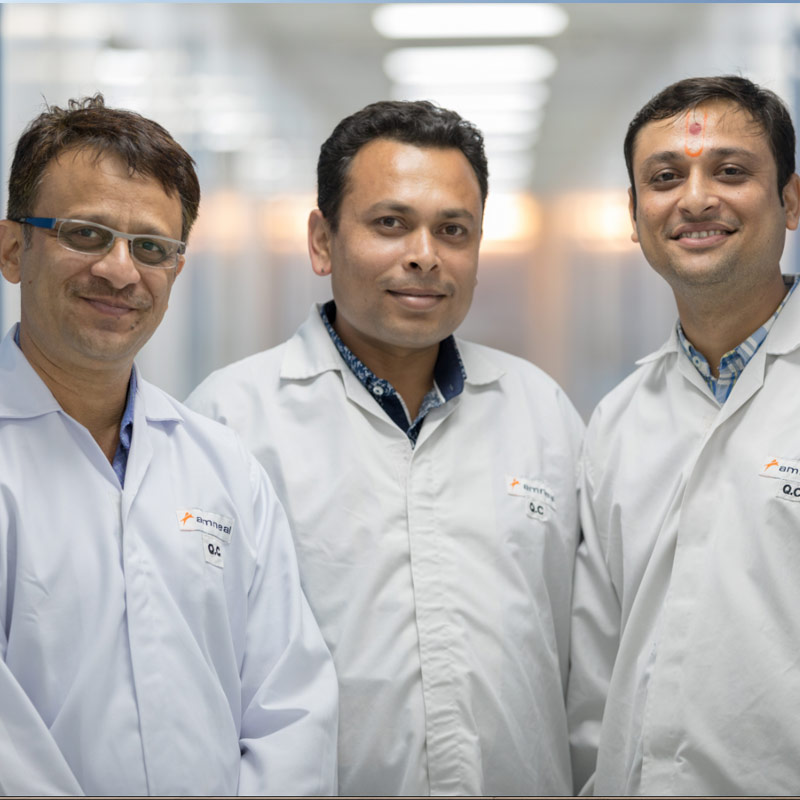 We live and work in your community
Locations
We maintain primary operations – including an India corporate office – in Ahmedabad, where five expansive facilities provide wide-ranging oral solid dosage (OSD) and injectables manufacturing, packaging and R&D capabilities. 
In 2022, we expanded our Ahmedabad operations through the acquisition of a 293,000 square foot, world-class injectables manufacturing facility featuring several sterile injectable production lines and advanced capabilities including robotic filling, emulsion, aseptic and lyophilization across large- and small-volume parenterals, vials and bags. 
In Hyderabad, specialized teams deliver oncology products across multiple dosage forms, including liquid vials, lyophilized vials and powder. Amneal also maintains India-based active pharmaceutical ingredient (API) capabilities in Dahej, Rajoda and Vizag. These unique in-house capabilities enable us to develop and supply critical API for several products across our portfolio. 
In addition to these extensive development and production capabilities, Amneal also maintains a commercial sales infrastructure that is supporting our growing India portfolios focused on the hospital, ophthalmic and oncology markets.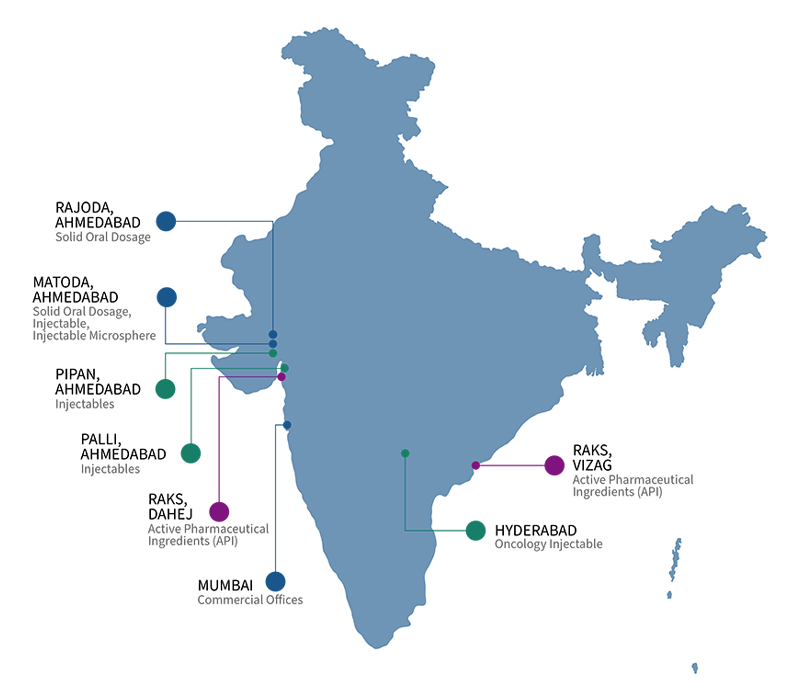 Rajoda, Ahmedabad
Solid Oral Dosage
Matoda, Ahmedabad
Solid Oral Dosage, Injectable, Injectable Microsphere
Pipan, Ahmedabad
Injectables
Palli, Ahmedabad
Injectables
Raks, Dahej
Active Pharmaceutical Ingredients (API)
Mumbai
Commercial Offices
Hyderabad
Oncology Injectables
Raks, Vizag
Active Pharmaceutical Ingredients (API)
© 2023 Amneal Pharmaceuticals LLC. All rights reserved.